Welcome back to Carol's Bootcamp…I can't think why I called it that as this is not about being on a diet but Healthy Eating and I know some people like structure but at some point you will either get fed up with the restrictions of the said diet and then pile the pounds back on or spend the rest of your life eating foods which you don't really enjoy but they are supposed to be good for you… Well, to hell with all that!
Life is for living…Food is for enjoying…
So what I have decided to do is some comparisons …It started with a headline about obesity …Country by country and percentages and then I got to thinking about the difference in lifestyles and options or just what we have always eaten..But then those stats began to make sense to me…
Today I am looking at the eating habits of the Canadians who are numero 35 with a percentage of 28%.
If you wish to check your countries ranking then please Click Here
Canada is the second biggest country on earth however over 80% of the land is uninhabited and most Canadians live in one of the clusters of cities close to the US Border which gives rise to my picture of Canada of wild, landscapes and bison, reindeer, moose all living peacefully in their natural habitat.
I imagine all those beautiful healthy salmon and lobsters in my mind's eye and have always thought that everyone lived in the great outdoors and were super healthy.
The reality is that Cancer and heart disease is the biggest killer … in Canada.
As Canada is so multinational they don't really have a Canadian cuisine but more of a cuisine of cuisines which comes from the English, French and Scottish influences and there is also the influence of the Aborigines.
There are also the foods which are native to North America such as Squash, peppers, berries, wild rice, salmon and large claw lobsters all lovely foods and homemade jams and chutney are prevalent.
Metis stew did actually originate in Canada from the Aboriginal people and is eaten widely through the country and with such a harsh climate then stews and soups are certainly needed. Rubaboo is a Metis stew made with rabbit, chicken or sage hen and a wide variety of vegetables.
Maple syrup is synonymous with Canada and used instead of molasses in recipes. The maple syrup is also used to make snow taffy made by dropping maple syrup onto fresh snow and wrapping it around an ice lolly stick as it soft freezes or just cutting into soft taffy squares.
The average Canadians diet consists of processed grain and dairy products, farmed meats some fruits and vegetables also the high amounts of sugar, salts and processed foods means an unhealthy diet hence the biggest killers being Cancer and heart disease.
As in western cultures where breakfast and lunch are eaten on the go or skipped and with dinner being the main meal these habits all point to increasing obesity and preventable diseases which is a shame as with so much lovely produce available here it shouldn't be the case.
Poutine is a good example of a very popular but unhealthy dish and is probably the most famous " Canadian"' food which consists of french fries, gravy and lumps of white curd cheeses one of the foods which can be eaten on the go…
Exercise… it does seem that cycling and walking are seeing an increase although travelling by car is still very high but these quite recent increases show that in general, more people are looking at alternative ways to get around.
But overall although Canada has some of the cleanest air in the world their diets could be much healthier given the fresh produce they have available.
It seems that where cultures put much emphasis on sitting down eating as a family or with friends, taking time to eat they have the lower incidences of obesity and preventable diseases.
There is a lesson to be learnt here..methinks…
Before I go  I hope you have enjoyed the insight into how the Canadians eat and what they eat…
I have been shocked in more ways than one this week as to what is allowed online …I was browsing the internet as we do and came across what I thought were absolutely ludicrous claims …
Claims that doctors are speechless…Probably speechless at the mentality or desperation of people who want a quick fix …I mean a recipe which will help you lose ALL of your body fat in 3 Days!! It gets worse…. 8 lbs Body fat in 3 days, 11 lb in 2 days…Oh, My! 45 lbs in 3 weeks, 20 lbs in 2 weeks.
I would think now you are getting the picture and the most dangerous to my mind was the one which said you could lose 30 lbs of crap in one day…It pictured a lady on the throne …Please tell me no one in their right mind would take anything that was that powerful a laxative because that is what it is…
Does anyone seriously …read this crap and do/take it???
If anyone doesn't get the meaning of a pink pig flying it is an English saying when we don't believe something …Oh, Look! A pink pig just flew past!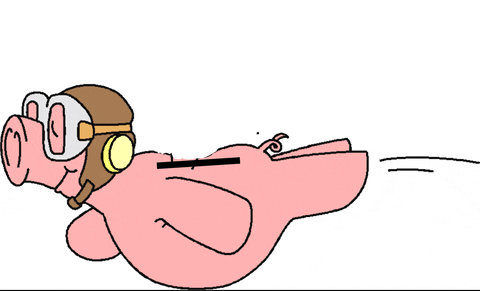 Fads don't work…Healthy Eating…No snacking every hour and exercise …THAT WORKS!
If you loved this post please hit the share buttons xxx
Want to see more from me???? I am a crazy English lady with a quirky sense of humour…Still, want to see more from me???
Connect to Carol( Moi)
New additional Blog: http://myhealthyretirement.com/welcome-to-orienthailiving-my-first-post/
Blog: https://blondieaka.wordpress.com/
Twitter: https://twitter.com/TheRealCarolT
Facebook: https://www.facebook.com/carol.taylor.1422
Pinterest ( 1): https://www.pinterest.com/caroltaylor56/pins/
Pinterest ( 2 ): https://www.pinterest.com/caroltaylor635035/pins/
My 2nd Pinterest account is my new one connected to my new blog please have a look and follow me I don't have many boards at the moment but I am adding to them every day…Thank you x