Good morning …welcome to my weekly roundup… I do hope you are all keeping well and practising social distancing…I am…It is getting a bit unreal though…silence everywhere although the birds are still twittering and tweeting.
Much is closed now and a nightly curfew is in place as are roadblocks to prevent people from unnecessary travel between provinces…Hotels are closed to new guests, alcohol is prohibited in many provinces now to stop celebrations happening in villages and homes during Songkram (which) has been cancelled but there were fears people would buy alcohol and celebrate at home in groups. It is becoming very real and surreal but communities are coming together even more than normal which is lovely to see.
Enough chatter from me for the minute let's have a look at this last week…Grab your favourite drink…at the moment as I have already drunk my Oolong tea it is water…It is so hot I need to keep hydrated…settle down in your comfy reading place and let's have look…
Monday: Recycling and Climate Change…30th March 2020…A new world?
It certainly seems that that way where Mother Nature is concerned doesn't it? I was reading yesterday close to where I lived in the U.K. that the deer are getting brave and emerging from the woods and sampling the goodies in the front gardens of the houses surrounding the forest much like the goats in Wales and the fish which are appearing everywhere…Mother Nature is reclaiming…I do hope that lessons are learnt from this tragedy as to how we go forward and adopt new ways of doing things…Of course, we cannot go back we cannot stop technology and advancements but we can work in different ways which then cuts our carbon footprints …So not so many business trips but a meeting nonetheless…A virtual one…Together but apart…
https://carolcooks2.com/2020/03/30/recycling-and-climate-change30th-march-2020a-new-world/https://carolcooks2.com/2020/03/30/recycling-and-climate-change30th-march-2020a-new-world/
Tuesday: Down on the Farm…
Of course, this isolation is curbing my little jaunts out so I have had to rethink my posts a little…My Thai family made a quick visit to deposit food from the farm for us on Monday morning which was lovely ..far too much for us so some I have distributed to the neighbours the rest I have been madly trying to come up with new recipes and this morning I have been chopping and shredding lemongrass some to make into a paste and the rest is now drying in the sun so I can make lemongrass powder for tea and use in my cooking…
Now to see what I can do with the big bag of mangoes my neighbour has just brought over …we are so lucky…Mango time is here the trees around us are all fruiting…Some are ready now and others will be a few more weeks…
https://carolcooks2.com/2020/03/31/thailanddown-on-the-farmcannon-ball-fruitlemongrass-salad-and-tea/
Whimsical Wednesday:
In these surreal times, I am trying really hard to find the positives I hope I can continue to do so for however long it takes…Last week I found quite a few things which I do hope lifted your spirits…while we fight the spread of this invader…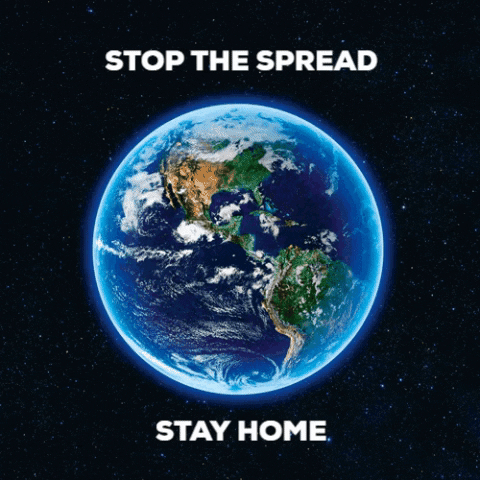 https://carolcooks2.com/2020/04/01/whimsical-wednesday-with-carolcooks2/
Last Wednesday I was over @ Smorgasbord Magazine for my fortnightly Cookery Column where I gave you a tour through the A-Z of cookery which this week featured the letter F…from Finger Limes to Fugu there are lots of culinary terms and tips…I hope you enjoy!
https://smorgasbordinvitation.wordpress.com/2020/04/01/smorgasbord-blog-magazine-food-column-carol-taylor-a-z-of-food-f-for-figs-finger-limes-flambe-fenugreek-fruit-pectinfugu/
Friday: This week in my kitchen 3rd April…Foraging and scraps all cooked from scratch…
This week I covered a homemade pizza and foraging something which Thais do a lot of here…almost every night at least one or two people come past my house with greens they have picked from the side of the road near me…It is almost a national pastime here in the North of Thailand…I also featured a post from the lovely Dorothy who is the author of the New Vintage Kitchen who showed us how important it is to thoroughly wash those fiddlehead ferns before cooking and also a lovely recipe using fiddlehead ferns and Dandelion greens…Thank you, Dorothy, for sharing xx
Who also knew you could make and eat banana peels…?
https://carolcooks2.com/2020/04/03/carolcooks2this-week-in-my-kitchen-3rd-aprilforaging-and-scraps-all-cooked-from-scratch/
Saturday: It was over to Sally for the Smorgasbord Health Column – Food Therapy – The Banana – Pre-Wrapped nutrient boost on the go…
Where Sally is the expert on all matters relating to health and what we eat…Please pop over and have a read there is also a link to some recipes for cooking with Bananas…Enjoy!
https://smorgasbordinvitation.wordpress.com/2020/04/02/smorgasbord-health-column-food-therapy-the-banana-pre-wrapped-nutrient-boost-on-the-go/
Saturday Morning Market…Not for a few weeks…
When hopefully normal service will be resumed but in the meantime, I am bringing you recipes and yesterday was National Carrot Day so that gave me an opening…A recipe for a lovely carrot and pineapple cake, A recipe using Thai eggplants of which I have many so if anyone has a recipe for eggplants it would be gratefully received I have a glut of them to use…
https://carolcooks2.com/2020/04/04/saturday-morning-marketnot-for-a-few-weeks/
That's all for this week…Thank you for reading…I hope you have enjoyed this weekly roundup xx I invite your comments…Let's chat!
About Carol Taylor: 
Enjoying life in The Land Of Smiles I am having so much fun researching, finding new, authentic recipes both Thai and International to share with you. New recipes gleaned from those who I have met on my travels or are just passing through and stopped for a while. I hope you enjoy them.
I love shopping at the local markets, finding fresh, natural ingredients, new strange fruits and vegetable ones I have never seen or cooked with. I am generally the only European person and attract much attention and I love to try what I am offered and when I smile and say Aroy or Saab as it is here in the north I am met with much smiling.
Some of my recipes may not be in line with traditional ingredients and methods of cooking but are recipes I know and have become to love and maybe if you dare to try you will too. You will always get more than just a recipe from me as I love to research and find out what other properties the ingredients I use contain to improve our health and wellbeing.
Exciting for me hence the title of my blog, Retired No One Told Me! I am having a wonderful ride and don't want to get off, so if you wish to follow me on my adventures, then welcome! I hope you enjoy the ride also and if it encourages you to take a step into the unknown or untried, you know you want to…….Then, I will be happy!
Thank you once again for reading this post I hope you all are having a great weekend, stay safe and wash those hands xx